The Bachelor of Arts (B.A.) degree program in the Digital Media Business Strategies (DMBS) concentration provides students with the tools necessary to thrive in a rapidly-changing media landscape. Students gain real-world experience engaging in social media listening and analytics, developing digital marketing campaigns, and identifying brand strategy for target customers. The concentration emphasizes understanding how digital media technology affects consumer behavior and examines ethically-responsible social media strategy.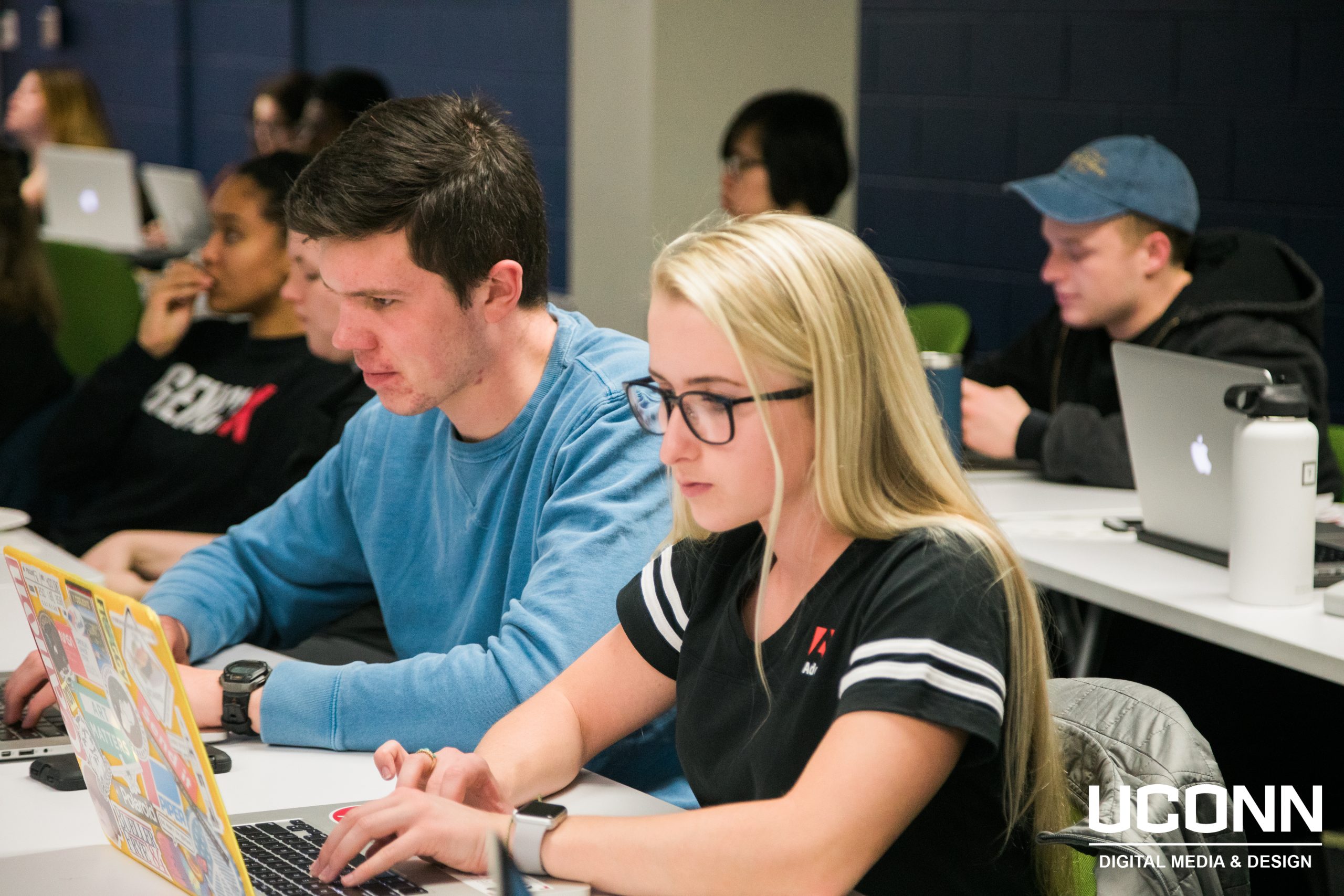 Students graduating with the B.A. degree with a concentration in Digital Media Business Strategies are competitively positioned to advance in the following careers: 
Social/Analytics

(Social Media Consultant/Analyst, Community Manager, SEO/SEM Analyst, Market Researcher, Analytics Manager, Digital Advertiser)

Sports & Entertainment Marketing

(Account Executive, Creative Director, Influencer Marketing Specialist, Creative Producer, Entertainment Executive, Communications Director) 

Web/E-Commerce

(E-Commerce Specialist, Product Manager, CRM Manager, Project Manager, Web Analyst, Web Editor, Interaction Designer)

Design/Content

(Content Strategist, Multimedia Designer, Video Editor, Copywriter)

Strategy/Media (

Digital Marketing Manager, Brand Marketing, Communications Manager, Account Executive, Media Buyer/Planner, Ad Sales/Operations, Digital Project Management, Digital Media Manager, Online Community Manager)
First year students entering the Digital Media Business Strategies concentration get their core competencies in art design and storytelling through the shared DMD Core Curriculum (Foundations of Digital Media and Design 1 & 2, Design Lab 1 & 2). Students then start their concentration core as sophomores with DMBS courses:  DMD 2700 Digital Media Strategies for Business, DMD 2710  Social Media Business Applications and DMD 3730 Digital Consumer Behavior.
In Year 3, students immerse themselves in intermediate concentration courses and electives to explore career fields and hone their skills and strategic thinking. Some of these subjects include: DMD 3102 Brand Lab, DMD 3720 Digital Media Analytics, DMD 3740 Digital Sports & Entertainment Studio, DMD 4725 Advanced Digital Analytics, DMD 3840 Creative Producing for Independent Film, and Special Topics courses about Online Advertising,  Social Media Ethics, and more. 
As seniors, students expand their expertise and prepare for the workforce with advanced courses and experiential learning accelerators. In DMD 4040 Agency, DMD students gain real-world experience creating marketing campaigns, brand style guides, viral social media campaigns, promotional videos, and much more for a broad range of businesses and industry stakeholders. Past clients include the Maritime Aquarium (Norwalk), Connecticut River Museum (Essex), UConn Human Rights Film+ Series, Talkwalker (NYC), The Bushnell Center for the Performing Arts (Hartford), and the feature film "Summertime." Students have repeatedly won CT Art Director Guild and national Telly Awards for this important client work. The DMBS concentration also creates networking opportunities and identifies internships for students to take advantage of in their junior and senior  year.
Important Note: Due to the accreditation requirements of NASAD (National Association of Schools of Art & Design), as a liberal arts degree the B.A. has a requirement of 30-45% of credits in art and design of the total curriculum. Therefore the B.A. in Digital Media Business Strategies is capped at 45 credits (38%). Students earning the Bachelor of Arts are therefore limited in the quantity of DMD courses that they can take. Students who want to take more major courses should carefully consider the Bachelor of Fine Arts degree.
UConn's NASAD listing  can be found here: https://nasad.arts-accredit.org/directory-lists/accredited-institutions/search/?id=I0577 
The Social Media Analytics Command Center (SMACC) is UConn DMD's digital nerve center and gives advanced DMBS students access to state-of-the-art social media listening and analytics dashboards. Within the Advanced Analytics class, students conduct important social media research on brand marketing strategies, consumer behavior, political events, and cultural trends. Students are assigned real-world clients or research work and also learn professional skills such as how to interview clients, run meetings, visualize data, deliver status reports, and cover live events on social media. 
UConn Beachball (Stamford) and Ation (Storrs)
Beachball and Ation are our student production agencies that emphasizes collaboration, strategy, creativity, and most importantly, fun. Our members have a variety of skills that are sure to meet your needs. Here at Beachball, it's all about making connections – bouncing ideas off each other and springing into action.
Beachball and Ation exist as a senior capstone course, DMD 4040 Agency, in the DMD degree programs. Students from all of our concentrations - 3D Animation, Motion Design and Animation, Web / Interactive Media Design, Film / Video Production, Game Design, and Digital Media Business Strategies partner with local organizations, companies, and university departments to solve communications, marketing, or other needs with strategic digital content.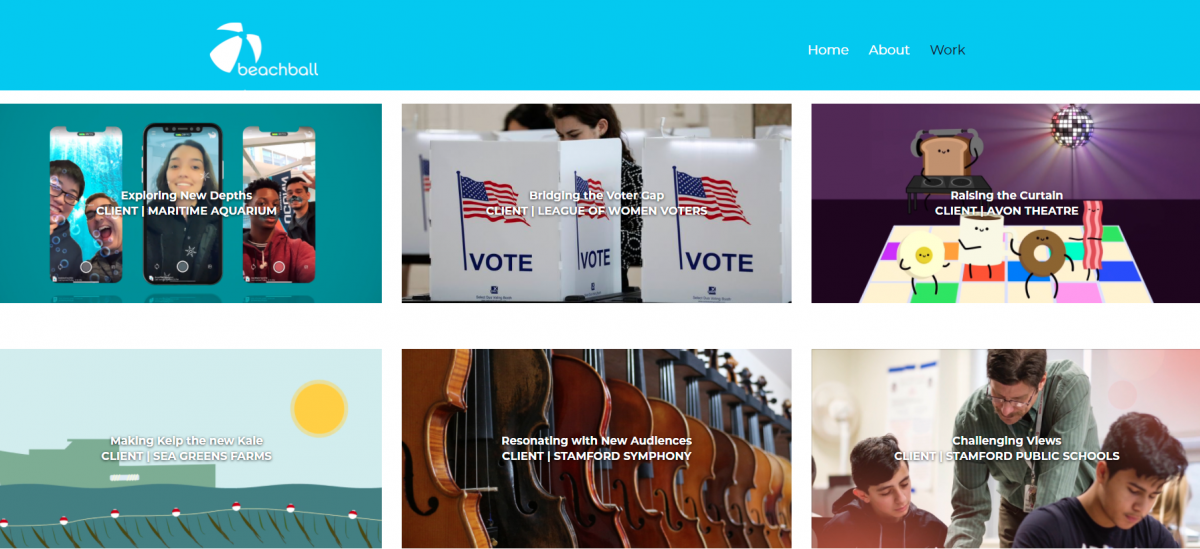 Agency X  - UConn DMD Instagram
Senior DMD student have the opportunity to work on a team to create the social media and outreach campaign for the Digital Media & Design program by enrolling in DMD 4045 AgencyX! Digital Media Business Strategies students are a part of the team and are responsible for the DMD social media.  Here are a few graphics from the Spring 2021 semester of Agency X: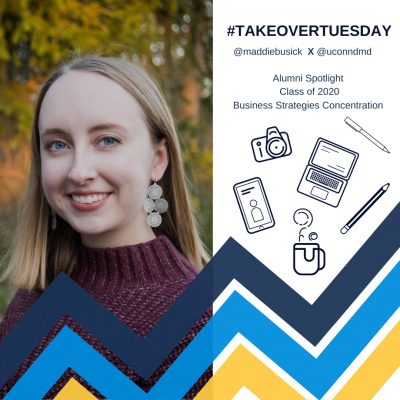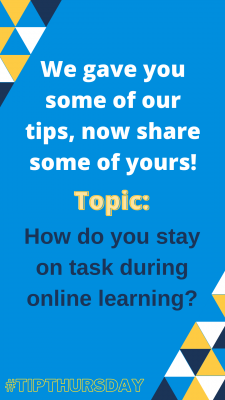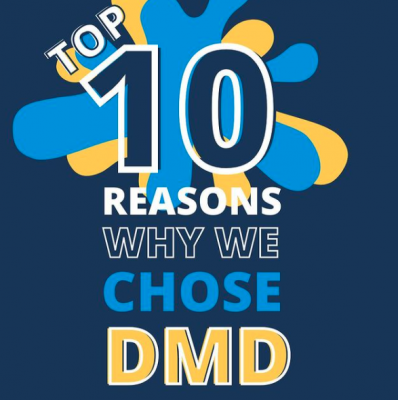 The UConn Pound is a DMBS student founded and run club that covers UConn athletes off the field. Unlike traditional social media sports coverage, The Pound gives student athletes a voice on social media to share their own unique experiences. Students use their skills in videography, animation, photography, interviewing, social media content writing, and game day live event coverage to deliver unique stories.
Upon graduation, DMBS students have been placed successfully as social media analysts, account planners, and content strategists. Some of these placements include global firms and agencies such as Cigna, Talkwalker, Primacy, Konrad Group, LEGO Group, AMP Agency, Comscore, Shareablee, and ESPN.