Are you fascinated by games? Is it the story? Or the vibrant graphics? Do you get into deep discussions about how to make a game more fair, or more fun? The bachelor of fine arts (B.F.A) degree program in Game Design provides the skills required to create interactive experiences for entertainment, education, and science. Drawing from a multitude of disciplines that range from fine art to psychology to computer programming, you will gain the skills to create unique gamified experiences. Through hands-on projects we emphasize collaboration and communication skills, which are critical when working with the diverse range of professionals needed to make blockbuster titles.  We are proud that our Game Design program ranks in the Top 25 best public game design schools in the U.S. via Animation Career Review! *Note: the Game Design major is only available on the Storrs campus.
Game Designer

Gameplay Programmer

Producer / Esports Manager

Serious Games Designer
For a further breakdown our job description page has links to many more Plans of Study with associated job descriptions. These job descriptions are industry postings sampled from a variety of leading companies and are meant to capture an example of how a student might want to modify their education based on their personal goals. 
B.F.A. Game Design Plan of Study: 2019-20 Plan of Study [pdf]
Freshman entering the game track get their core competencies in art and design through the shared DMD Core Curriculum (Foundations of Digital Media and Design 1 & 2, Design Lab 1 & 2) and ART 1030 Drawing 1, then jump into DMD 1060 Fundamentals of Programming for Game and Web. Those eager to begin their game studies might also take DMD 2500 Intro to Digital Game Design in their spring semester. 
In the sophomore year, students take a selection of fundamental skills classes including DMD 2510 2D Game Art*, 2542 Intro to Game Scripting, 2550 Game Production, and a history of games course. They might also take their second studio art course.
Juniors are expected to take two core classes, DMD 3522 Interactive Storytelling and DMD 3520 3D Virtual Worlds, and then focus on a specialization, choosing from DMD 3560 3D Modeling for Games*, DMD 3530 Game System Design, DMD 3540 Multiplayer Game Development, and DMD 4545 Advanced Game Scripting. 
As a senior, it's time to put your skills to the test by creating a complete project from start to finish. In addition to your year-long BFA Senior Project, students can take capstone courses in Entertainment, Serious, or Museum-based games in DMD 4500 Advanced Game Design, DMD 4510 Serious Games, or DMD 4536 Disruptive Technologies.
*Courses in development.
Students have access to state-of-the art facilities in Bishop Center that help them make awesome games. Whether drawing in the Cintiq Lab, directing performers in the Motion Capture Studio, playing or developing games in the VR/Gaming Studio, we are here to equip students with everything they need to succeed!
Successful game design students not only apply themselves within their coursework, but also pursue their interests outside the classroom. Join UConn's vibrant gaming communities, compete in the Big East, play with our many gaming clubs, or if you want to get deeper into game design, why not join the Game Development Club or the Escape Room Club? These student communities are funded through the university system to help empower students to direct their own education. Learn more about these student clubs: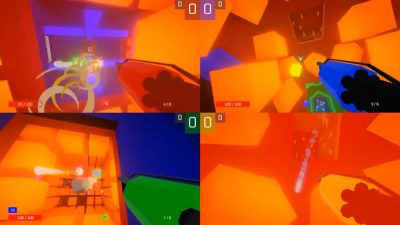 by Devin Quinn, Josh Hirshfield, Malcom Braren, Matt Hsing, Alex Williams, and Mackenzie Fox  (on Steam)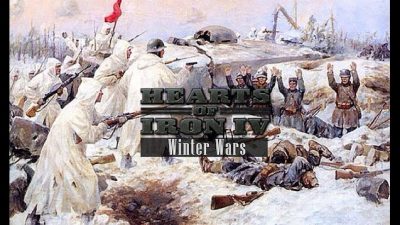 by Liam Houle (BA senior project) (on Steam)
DMD 3520 3D Virtual Worlds
(Short films created in Unity)
DMD 4500 Advanced Game Design
(screen captures of final projects)
UConn Game Designers Win Big in Connecticut October 15, 2021
Dr. James Coltrain Win's Innovation in Experience Design Award from 2021 Indiecade Festival
UConn Today: Can't Gather in Person for Commencement? No Problem, Thanks to the UConn Gaming Club April 29, 2020
Courtroom 600 Team Immerses Users in Nuremberg Trials at the 2020 ED Games Expo, January 17, 2020
The Times of Israel: The 'virtual' future of Holocaust education is already here, January 10, 2020
Monitor on Psychology: Games with Impact,  September 1, 2019 
The Conversation: Digital technology offers new ways to teach lessons from the Holocaust,  January 24, 2019 
The Chronicle: Bringing History to Life Through Virtual Reality January 24, 2019
UConn Today: Engaging Holocaust History with Virtual Reality, January 9, 2019 
The Jewish Advocate: UConn Revives History with Virtual Reality January 18, 2019