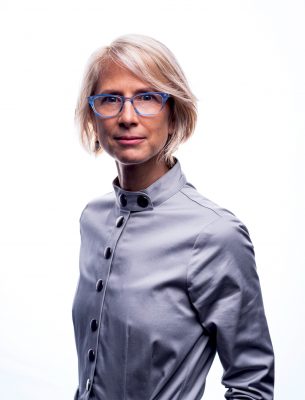 The Diverse Perspectives in Digital Media & Design: 2021 Speaker Series
Culture Changes Us: How Stories Work on Hearts, Minds & Bodies
Dr. Heidi Boisevert, artist/designer
Friday, March 12, 2021, 1:00 PM, EST
Co-hosted by DMD professor Anna Lindemann and DMD student, Joe Schiro
Dr. Heidi Boisvert will share case studies of past pop culture campaigns employing emerging technology to advance social issues in co-creative partnership with social justice organizations as well as her current research methods and insights emerging from the Limbic Lab, which employs biometrics, machine learning and predictive models to isolate effective narrative ingredients across various mediums of expression.
Watch the Recording of the Event:
About the Artist:
Heidi Boisvert (PhD) is an interdisciplinary artist, experience designer, creative technologist, and academic researcher who interrogates the neurobiological and socio-cultural effects of media and technology. Simply put, she studies the role of the body, the senses, and emotion in human perception and social change. Boisvert is currently mapping the world's first media genome, while taking great care with its far-reaching ethical implications. She founded futurePerfect lab, a creative agency and think-tank that works with social justice organizations to design playful emerging media campaigns to transform the public imagination. She also co-founded XTH, a company creating novel modes of expression through biotechnology and the human body. Presently, she is working with David Byrne on Theater of the Mind, a new immersive theater piece. Boisvert is the Director of Emerging Media Technology at CUNY, where she teaches advanced classes in game design, virtual and augmented reality. She is also a Senior Research Fellow at the Norman Lear Center, a research affiliate in the Open Documentary Lab at MIT and a member of NEW INC's Creative Science track. Learn more at: https://www.heidiboisvert.com 
This event is brought to you by UConn's Department of Digital Media & Design.
Back to: Diverse Perspectives Events