The Bachelor of Fine Arts (B.F.A.) program in Motion Design & Animation embraces a wide variety of approaches to time-based storytelling. Students learn conceptual and technical skills in 2D and 3D animation, design, video, AR/VR, motion for UI/UX, and interactivity. Through collaborative work and project-based learning, students apply these skills to a wide range of applications from marketing and advertising to arts and entertainment, scientific visualization, visual effects, UI/UX, installations and exhibits, projection mapping, performance, education, and beyond. We are proud that our animation program ranks as the #1 school in Connecticut, #30 amongst best public animation schools in the U.S., and #18 of all schools on the East Coast via 2020 Animation Career Review Rankings!
Motion Design & Animation (MDA) students have the opportunity to participate in courses that develop their design and animation skills through project-based learning experiences with industry professionals and award-winning faculty. Throughout their academic careers, MDA students engage in innovative interdisciplinary projects with diverse collaborative partners. Students have worked with the Bushnell Performing Arts Center in Hartford to develop large-scale animations for projection on the theater's façade. Students have designed and developed interactive motion graphics for a traveling natural history exhibit created in collaboration with the Connecticut State Museum of Natural History and the Department of Ecology and Evolutionary Biology. Working with the Boston Children's Hospital, students developed 2D and 3D animated scenes for a 25-foot kinect-enabled interactive media wall in the hospital's lobby, designed to engage young patients and their families. And students have worked with the UConn Archives and Special Collections to animate significant historical imagery in the Human Rights Collections.
The MDA curriculum prepares students to animate and design for entertainment, marketing, and communications as well as emerging media, such as augmented reality, UI/UX, projection mapping, digital media & performance, scientific visualization, social media content creation). Our MDA students have obtained jobs and paid internships at Adobe, CBS 2 News, ESPN, NBC Universal, NBC Sports Group, Viacom, and WWE as well as at smaller animation and design studios like Alessandro Weber Design, DW Advertising, milk*, Fusion 360, and XVIVO | Scientific Animation.
Motion Designer

Animator

Art Director

Graphic Designer

UI/UX Motion Designer
B.F.A. Motion Design & Animation Plan of Study: 2019-20 Plan of Study [pdf]
First year students entering the Motion Design & Animation concentration develop core competencies in art and design through the shared DMD Core Curriculum (DMD 1001 / 1002 Foundations of Digital Media and DMD 1101 / 1102 Design 1 & 2) and ART 1030 Drawing 1. The spring DMD 1002 course emphasizes storytelling and introduces all students to the basics of video production. After a solid first year experience learning design and image creation skills in Design Lab 1 & 2, courses within the concentration are designed to help students develop technical skills alongside skills in iterative, creative project development, and aesthetics. 
Courses in the Motion Design & Animation major core include: 
DMD 2200 Motion Design & Animation I

DMD 2210 Film & Video Editing I 

DMD 2230 3D Motion I 

DMD 3200 Motion Design & Animation II
Students take 7 courses (21 credits) from upper-level Motion Design & Animation electives:
DMD 3030 Narrative Workshop 

DMD 3205 History of Animation

DMD 3210 Experimental and Alternative Techniques

DMD 3215 Character Animation

DMD 3220 Title Design

DMD 3230 Cinematic Storytelling

DMD 3240 Animation Science

DMD 3250 Visual Effects

DMD 3988 Variable Topics Courses (Past topics have included Projection Mapping, Scientific Visualization, Previsualization & Storyboarding) 

DMD 4200 Advanced Motion Media

Relevant 3000 and 4000-level courses offered in other concentrations
In the DMD 4040 Agency course, students work in teams to create projects for real-world clients, gaining valuable experience, and professional skills. For their senior capstone, Motion Design & Animation students complete a year-long self-defined BFA Senior Project under the mentorship of DMD faculty. The senior projects are showcased  in an end-of-year DMD BFA Senior Thesis Exhibition, typically held in the Jorgensen Gallery of Jorgensen Center for the Performing Arts. It is a wonderful opportunity for students and their families to celebrate the completion of their UConn degree!
DMD students have access to state-of-the art facilities that assist them in making professional animated films and interactive experiences! Facilities at the Storrs campus include a brand new 784 ft2 Film Production Studio, with full lighting grid, green screen wall, and several different colored backdrops and a professional Sound Studio. For animating in Storrs, students have access to DMD's custom designed and built high-powered Cintiq computer lab. At the Stamford campus, we have a smaller Film Production Studio, Mac Lab, and a high-end film/sound editing suite. At both campuses, a vast array of professional, high-end film and audio equipment is available for student checkout through our media cages, the Imagination Station and Splash Pad. 
UConn's vibrant student clubs are funded through the university to help empower students to enhance their formal education and build a close community. Many Motion Design & Animation students are active in:
UCTV

(University of Connecticut's Student-Led Media Organization)

Nutmeg Publishing

(Yearbook and Student-life Magazine. Magazine founded by DMD students)

WHUS

(radio station and multimedia production studio)

1UPL (Stamford Student Publication)
Some of our Motion Design & Animation alumni have gone on to work at Adobe, Digital Surgeons, ESPN, WWE, NBC Universal, NBC Sports, Octagon, IBM, Cigna, as well as creative studios, non-profits, and startups, large and small. Here are a few of our recent graduates:
Nathan Carr (BA '16 ):

Marketing Manager at Oak's Lab, after Castbox
Nicole Harvey (BFA '19):

Innovation Designer at Blue Cross Blue Shield in Boston
Helena Sirken (BFA '19):

Digital Production Designer at Nemours Children's Hospital
Henry Stein (BA' 17):

Film Production Assistant at Adobe 
Kirk Vanderheijden (BA '15):

Video Editor & Motion Designer at Fox Sports, after PepsiCo & Rolling Loud Festival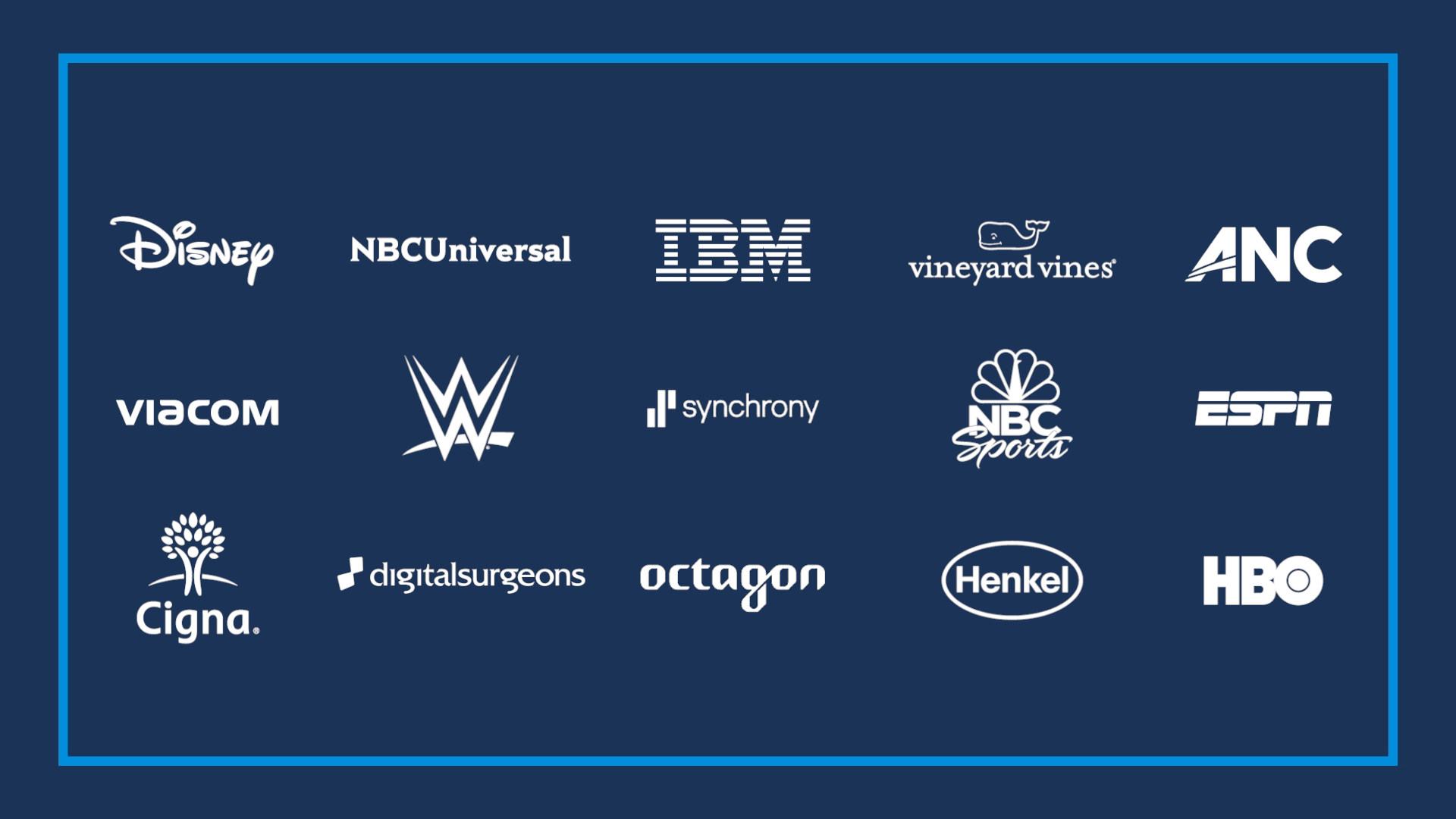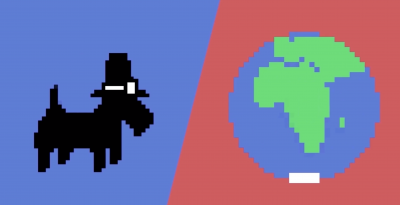 Social Media Content Creation/Campaign with Avon Theatre, created in DMD 4040 Student Agency: James Campbell-Gibson, Jeremy Gonzalez, Dana Wachsmuth, Maradona Cadet, and Carina Monheim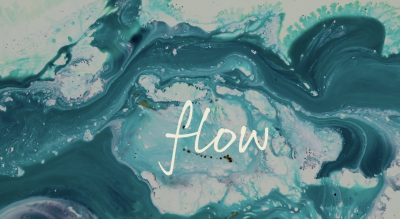 film by Helena Sirken + Allie Marsh + Ali Sailer, created in DMD 3210 Experimental and Alternative Techniques
Motion Design & Animation Showreel
DMD 3200 Motion Design 2, Character Animation Workshop
DMD 3998 Variable Topics: Scientific Visualization 
"The Legacy of a Lifetime of Collecting: The Carl & Marian Rettenmeyer Story" an interactive natural history exhibit, created in a Motion Design & Animation variable topics course
The Bushnell Center for Performing Arts Projection Mapping display, created in a Motion Design & Animation variable topics course