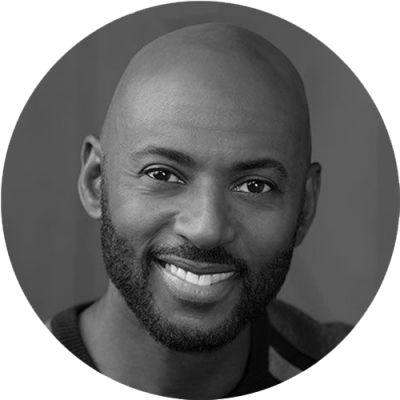 Amplifying Black Voices in Hollywood 
The Diverse Perspectives in Digital Media & Design: 2021 Speaker Series
Romany Malco, Actor/Director of "Tijuana Jackson: Purpose Over Prison"
Fighting for Equity in Hollywood: Leveraging Film as a Conduit for Change
Friday, February 19, 2021, 7:00 PM EST
Co-hosted by DMD professor Nikki Justice and DMD department head Heather Elliott-Famularo 
Watch the Recording of the Event:
Throughout his career, Romany Malco has been a powerful advocate for Black visibility - both in front of and behind the camera. Join us in this discussion, as Malco shares some of the obstacles he has faced in his filmmaking journey and why he believes that independent film can offer a step toward equity and artistic empowerment, particularly for people of color.  What progress has Hollywood made in embracing more authentic depictions of minorities, and what does that mean for the future of storytelling on the big screen?
Check out the Anti-Racism resources on Malco's website: https://www.romanymalco.com/    
About the Artist:
Actor, writer, director, and producer Romany Malco redefines what it means to be a chameleon and multi-hyphenate with his diverse skill set and wide-ranging talent in both comedy and drama.
Malco wrote, produced, directed and stars in the mockumentary film, "Tijuana Jackson: Purpose Over Prison," based on his web series of the same name, which premiered last year. The film centers on his alter ego, Tijuana Jackson, an ex-convict with dreams of becoming a self-made motivational speaker and life coach. Romany raised over $200,000 through a crowdfunding campaign to fund the film.
Malco starred in the 2019 Netflix film "Holiday Rush," where he plays a single dad who loses his job right as his four kids share their Christmas lists. On television, Malco currently stars as Rome in ABC's drama series "A Million Little Things," alongside Ron Livingston, James Roday, and David Giuntoli. Malco was nominated for an NAACP Image Award for Outstanding Actor in a Drama Series for this role.
Malco's breakout role was as the trash-talking womanizer Jay in Judd Apatow's 2005 box office hit, "The 40-Year-Old Virgin." Since then, he has appeared in several memorable roles alongside some of the biggest names in film, including "Last Vegas," alongside Robert De Niro, Morgan Freeman, and Michael Douglas; box office hits "Think Like A Man" and "Think Like A Man Too"; The "Love Guru," alongside Mike Meyers; "Blades of Glory" with Will Ferrell and Will Arnett; and "Baby Mama," alongside Tina Fey and Amy Poehler.
On television, Malco is known for his role on the critically acclaimed Showtime series "Weeds," opposite Mary-Louise Parker and Kevin Nealon. He also had a recurring role on Starz sitcom "Blunt Talk," opposite Sir Patrick Stewart. Additional television credits include CBS drama "The Good Wife," Amazon dark comedy "Mad Dogs" and ABC comedy "No Ordinary Family."