The Bachelor of Fine Arts (B.F.A.) degree program in Web / Interactive Media Design engages students in critical thinking and creative exploration of internet-based and emerging interactive technologies. This interdisciplinary concentration draws from art and design, computer science, and the social sciences. The program encourages experimentation using interrelated practices of new media including web design and development, UI/UX design, creative coding for interactive animation and narrative, and physical computing. Students in this concentration learn the theoretical and historical foundations of interactive and non-linear media and their applications in a studio-based environment.
---- Career Paths for Web/Interactive Media Design majors
Web Designer

UI/UX Designer

Creative Technologist

Interactive Media Designer

Product Designer
B.F.A. Web / Interactive Media Design Plan of Study: 2019-20 Plan of Study [pdf]
Students entering the Web & Interactive Media Design track complete their core competencies in art and design through the shared DMD Core Curriculum (DMD 1001 / 1002 Foundations of Digital Media and DMD 1101 / 1102 Design 1 & 2) and ART 1030 Drawing 1. After a solid first year experience learning design skills in Photoshop and Illustrator in Design Lab 1 & 2, courses within the concentration are designed to help students develop technical skills alongside skills in iterative, creative project development and aesthetics. Throughout their coursework, students will gain experience in the full project process from conceptualization, to design and planning, implementation, review, and presentation, all the while emphasizing critique and revision. Web / Interactive Media concentration students explore how to use computer programming skills for a wide range of web and interactive media projects, preparing them for diverse careers that engage in the crossovers between coding, creative technology, and design.
Courses in the Web & Interactive Media concentration core include: 
DMD 1060 Fundamentals of Programming for Game, Web and Interactive Media Design

DMD 1070 Web Design I

DMD 2470 User Interface Design (forthcoming)

DMD 3470 Web Design II: Intermediate Web Design and Development

DMD 3475 Coding for Web and Interactive Media Design
Upper-level Web/Interactive Media Design Electives include:
DMD 3035 Interaction Design 

DMD 3420 Wearable Electronics and Interactive Objects 

DMD 3470 Introduction to Mobile Application Development

DMD 4470 Web Design III: Advanced Web Design and Development

DMD 4475 Web and Interactive Media Design Practicum
In the DMD 4040 Agency course, students work in teams to create projects for real-world clients, gaining valuable experience and professional skills. For their senior capstone, Web/Interactive Media Design  students complete a year-long BFA Senior Project of their choice under the mentorship of DMD faculty. The final projects are installed in an end-of-year DMD BFA Senior Thesis Exhibition, typically held in the Jorgensen Gallery of Jorgensen Center for the Performing Arts. It is a wonderful opportunity for students and their families to celebrate the completion of their UConn degree!
DMD students have access to state-of-the art facilities that help them make awesome interactive projects. Whether designing in the Cintiq Lab, making cool stuff in the Digital Experience (DX) Lab, or soldering in the Physical Computing Space in Storrs or the Physical Computing Lab in Stamford, we equip our students with everything they need to succeed!
Successful Web/Interactive Media Design students not only apply themselves within their coursework, but also pursue their interests outside the classroom. UConn's vibrant student design clubs are funded through the university system to help empower students to enhance their formal education and build a close community. Learn more about these student clubs:
Students from our program have gone on to get exciting industry jobs! Here are a few recent highlights.
Josh Stanavage Showreel 2020
Simone Alston, Interactive graphics for Fundamentals of Programming for Game and Web 2019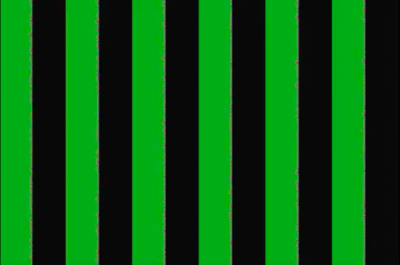 Natalie Moncada, Sound visualization/animation for Fundamentals of Programming for Game and Web 2019