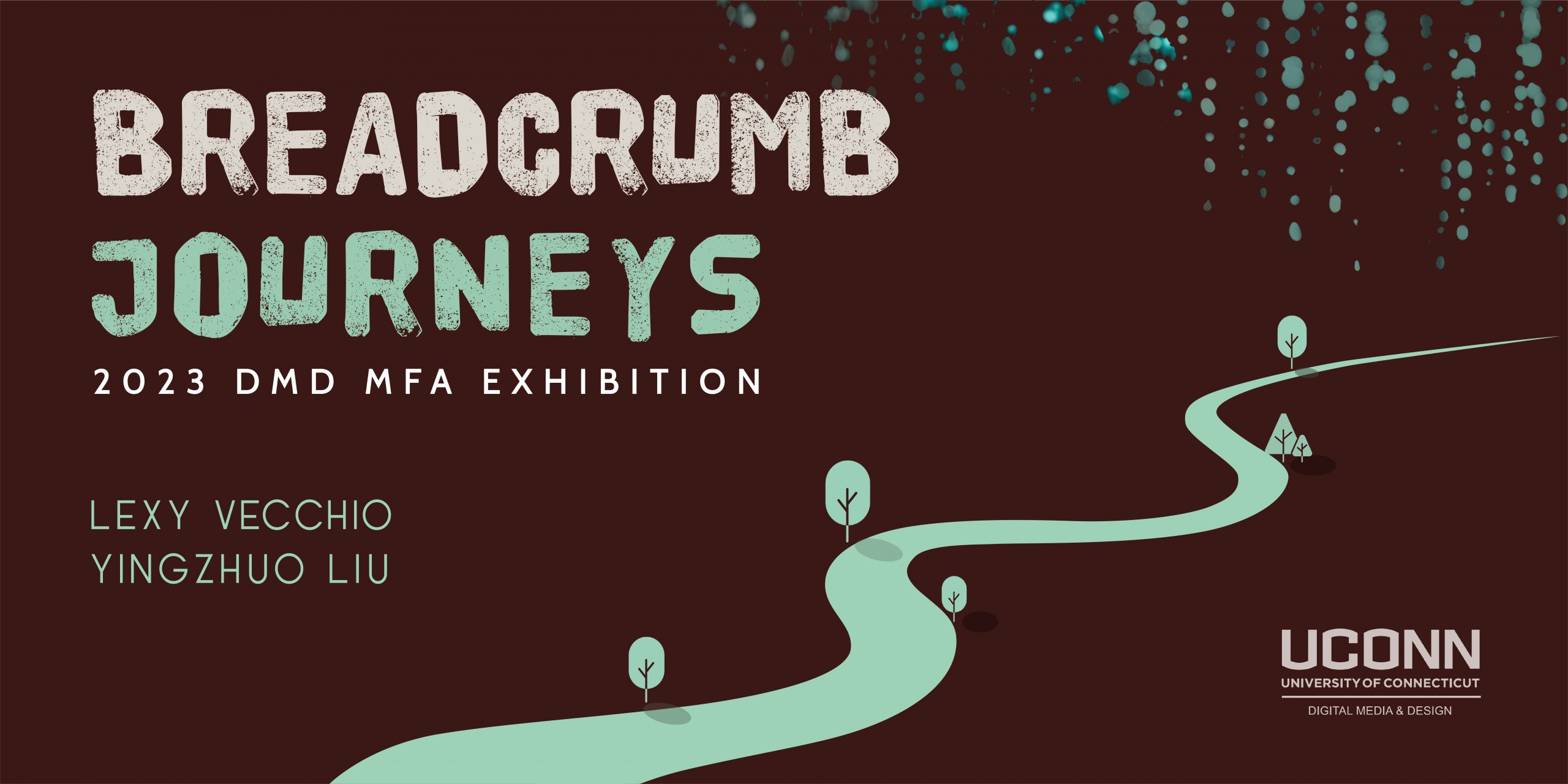 Starting April 1st, the 2023 University of Connecticut Digital Media & Design  MFA Thesis Exhibition, Breadcrumb Journeys will open to the public for in-person viewing. The exhibition runs from April 1st to May 7th, 2023 at the William Benton Museum of Art at 245 Glenbrook Road, Storrs, CT. Operating hours for the museum are Tuesday – Friday from 10am – 4pm, and Weekends from 1pm-4pm. All events are free and open to the public. The online exhibition will be accessible effective April 1st, 2023 at https://dmd.uconn.edu/2023mfashow.
Breadcrumb Journeys are odysseys of health and wellbeing. One takes the guest on a pleasant stroll to find balance in their eating habits, while the other offers a steep climb into the experience of trauma response. The exhibition features the work of two graduating Digital Media & Design students, each with her own distinct take on how life experiences can be expressed through interactive media. 
Exhibiting artists: 
Lexy Vecchio (Tolland, CT, USA),

Here There Be Bears

, Game & 3D Design

Yingzhuo Liu (Nanyang, China),

SnackPal

, UI/UX design
Featuring a small cohort of only two graduating Digital Media & Design Master of Fine Arts students, Breadcrumb Journeys invites viewers to find balance through experiential design. The work of Yingzhuo Liu travels a path of healing in her UI/UX design surrounding snacks for those with Diabetes, while our other exhibiting artist, Lexy Vecchio, travels a darker road exploring traumatic memory through embodied digital gaming.